The Rise of Porn Series
Watching series has grown tremendously over the last decade, and almost everyone has an account on Netflix, HBO, or similar movie platforms. Gone are the days when we had to walk to the nearest video store and rent a movie.
Also, the porn industry is picking up on the trend and is now producing high-quality porn series. Adult Time has also created a great porn film platform where you can access all the porn you need with only one low-cost membership.
One of the most popular series on Adult Time is Casey a True Story, and this is the series I will talk about in this article. So keep reading to learn all about this premium trans porn series.
Casey a True Story
A series is always more interesting when a true story is behind it. In this 4 part trans porn series, we follow the award-winning transgender pornstar Casey Kisses from a biker gang prospect to a pornstar.
Cameron ends up with his girlfriend at the local biker club, looking for someone to guide him in working on his bike. Here, he meets Rico, who gives him a hand, and a friendship starts that leads to Cameron becoming curious about how he could wear a biker vest.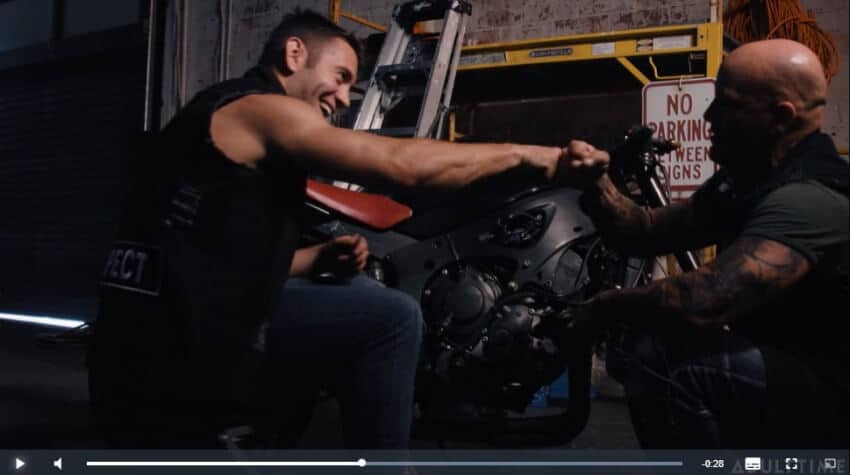 In episode two, during a late-night party at the clubhouse, Cameron meets the transgender Khloe Kay, and as they get more involved with each other, it sparks their curiosity about transgender. Their close friendship creates drama between the club and Cameron's girlfriend.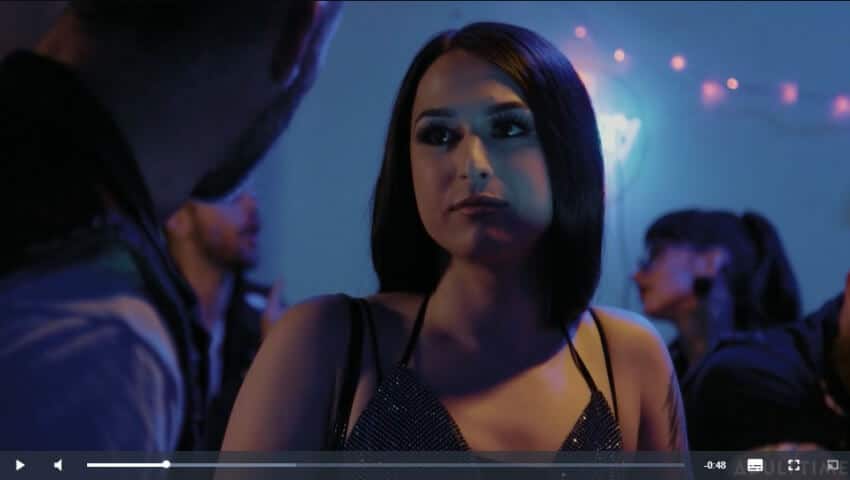 In the following episodes, we learn more about how the story continues with her transformation. And issues she runs into with both her biker friends, relationships, and her own family.
Casey a True Story at Adult Time was a series I enjoyed watching. It is very interesting to learn more about how the transformation for transgender starts and all the issues they run into. That, combined with many hot sex scenes with her and other famous pornstars like Khloe Kay, Kira Noir, Charles Dera, and, of course Dante Colle (Cameron), plays her character before her transformation.
The Adult Time Series & Videos
To watch Casey a True Story, you must be an Adult Time member. This is great as it is the largest subscription porn site, with 55,000+ scenes and 250+ porn channels.
With one password, you can access the whole platform to watch films, scenes, or porn series. Adult Time has you covered with porn in all popular niches: straight, lesbian, gay, bisexual, pansexual, and, of course, transgender and even trans erotica porn.
Are you interested in learning more about all the content you will get when signing up? Then I recommend you to read the full Adult Time Review of our site, Dark Angel Reviews.
You can also read our previous article – Adult Time Transgender Videos, where we take a closer look at only the transgender porn content.
Adult Time Discount
Join Adult Time through any of our links and get a discount on your Adult Time membership.
3 days – $2.95 our price: $1.00 – SAVE 75%
30 days – $19.95 our price: $14.95/month – SAVE 25%
1 year – $9.95 our price: $7.95/month – SAVE 20%
3 years – $9.95 our price: $6.95/month – SAVE 30%
You can join the site by credit card, gift card, or PayPal.
Summary
Porn series and story porn are growing in popularity, and the productions keep improving. Casey a True Story on Adult Time is one of my favorite porn series. It was very interesting to learn more about Casey Kisses story while at the same time getting to watch her in hot sex scenes. If you are looking for a good-produced porn series, this is it.
Recommended Reading For You